ThermaSol's Ryan Paul Wins DPHA's 2016 President's Award
---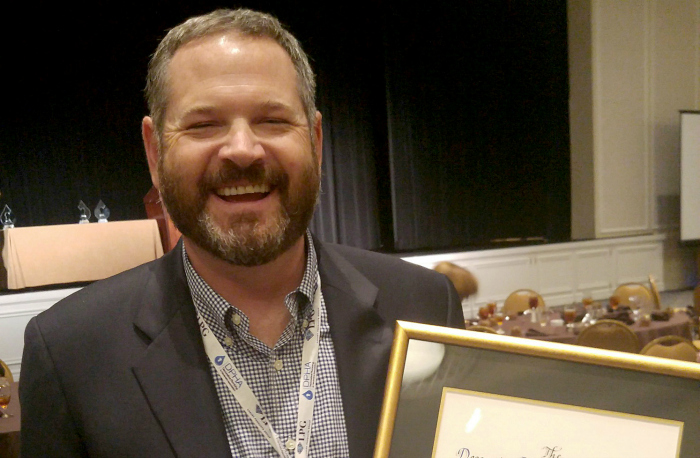 November 18, 2016
ThermaSol, steam bath equipment manufacturer, announced that Ryan Paul, the central region sales manager for ThermaSol, has been awarded the Decorative Plumbing and Hardware Association President's Award 2016. This award is given in recognition and appreciation for untiring dedication and extraordinary service to DPHA and its members.
"This is such an honor. I'm so proud to be recognized by Cynthia Carter, DPHA's president, for the award this year," said Paul. "I feel the DPHA is such a close community of friends and business partners that have a shared passion for the decorative side of our industry – just to be a part of that – and a participating member in the association – is incredibly rewarding!"
Another DPHA award recipient was John Matlack of Level 5 Sales + Marketing, who won the 2016 Representative of the Year.