2021 Distinctive Kitchen Design Trends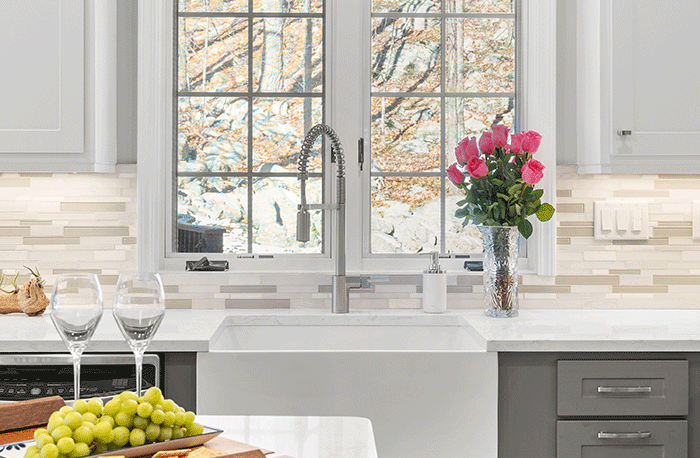 February 26, 2021
Take a guided tour of 2021 top kitchen design trends forecast by such industry leaders as Houzz, the National Kitchen & Bath Association and the American Society of Interior Design. Here, Kitchen Magic's manager of design innovation and product development, JT Norman shares his top picks and highlights.
Germ-a-Phobes Rejoice

Kitchen sinks and faucets have improved significantly. The pandemic has increased the need for hands-free faucet features. Among the most interesting novelties in the field of faucet accessories is most certainly the kitchen tap that functions by voice activation.
This year's kitchen sink designs will be angular and more functional – they'll be streaming with visual appeal. All this, while still offering a higher level of good hygiene and style. Farm sinks are back to complement the trending farmhouse kitchen style made popular by Joanna and Chip Gaines of HGTVs "Fixer Upper." Among the new finishes will be champagne and wrought iron.
Stow It Away

Hunkering down during the pandemic has taught us all to stock up! Nearly 98% of homeowners who remodel their kitchens include some extra internal or external storage options. These will include larger islands, rollout shelves and hidden spice racks to allow for better use of their existing space, while increasing storage capacity.
Floor-to-ceiling pantries and walk-ins top the list of add-ons (when space allows). So feel free to stock up on necessities. The kitchen design trend of fewer upper cabinets, replaced by shelves, has increased the demand for additional storage elsewhere in kitchen designs.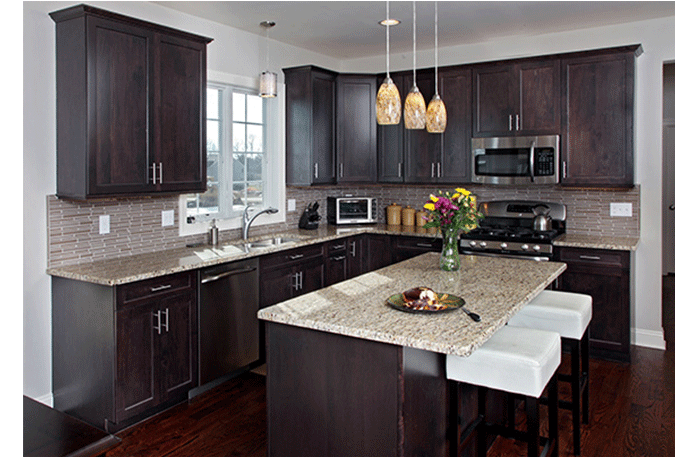 Island Vacation

One third of homeowners are ditching the kitchen table and adding an island. Some will enlarge or enhance their existing island to make it more of a focal point. It will still maintain its multi-functional purpose, allowing homeowners to add another stove top, shelving for small appliances, wine fridges or pot drawers.
Industry sources tell us 58% use the island for dining and 49% use it for entertaining. Many are flexing their design muscle with a different color island in blues, grays and woodgrains, paired with white and wall cabinets.
You'll Be Floored

Kitchen floor materials will be led by hardwood/engineered wood (50%), with luxury vinyl wood plank (39%) and ceramic/porcelain tile (30%) rounding out the top three. The woodgrain ceramics will be moving up the ladder for flooring that is durable yet still has the look of hardwood to save on budgets.
The kitchen requires quality surfaces, with easy-to-clean, resistant and highly durable textures. In addition, it is also worth considering the space available before making your purchase. Some flooring patterns help to expand the space, while busier designs will visually reduce it.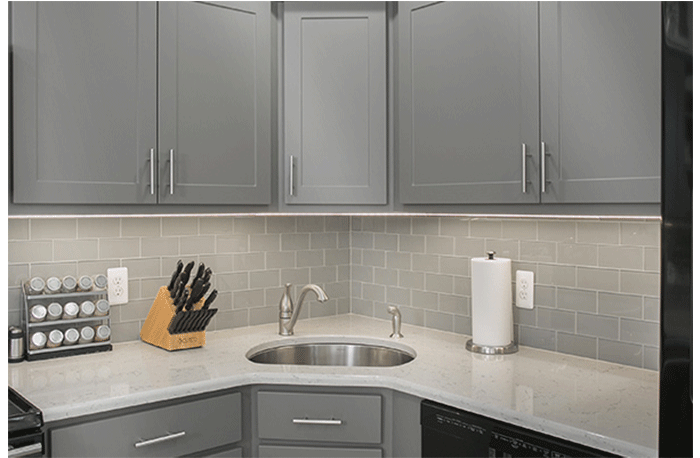 Let There Be Light

Custom cabinetry with integrated lighting instills both aesthetic appeal and function to a workspace. To that end, a sophisticated lighting concept is essential. Under and interior lighting offers ambiance and interest to the design – both create a hierarchy of different types of light for an illuminating design.
This kitchen design trend in 2021 clearly goes for indirect lighting and many light sources, which deliberately set accents that form a harmonious whole. Undercabinet and task lights fit the bill for better visibility when doing kitchen tasks.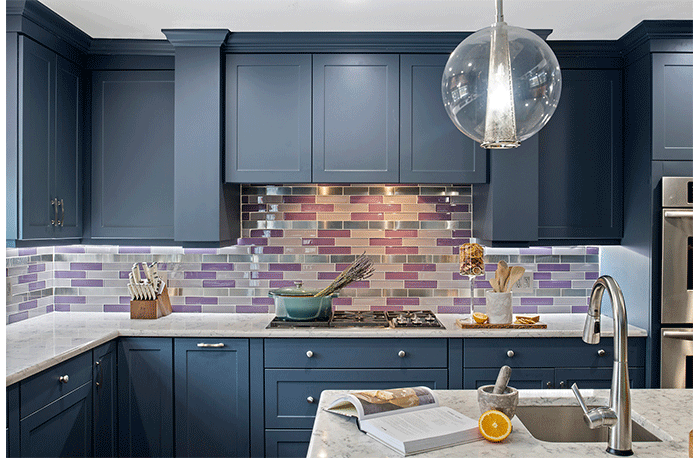 We Got Your Back-Splash

In a surprising twist, 57% of homeowners who upgrade their backsplash are embracing a feature wall, installing a backsplash from countertop all the way up to the ceiling. Ceramic tile leads as the chosen material. Other materials making their way onto homeowner's kitchen walls this coming year will be marble, stacked glass and infusions of metallic finishes like brass to add interest to the room's design. As for styles, subway will remain popular. Bolder creative types will grace their walls with herringbone, hexagon, picket fence and penny round mosaics.
Color Outside the Lines

Homeowners are no longer satisfied with cookie-cutter kitchen design trends. They want something unique that builds character and personality, making a bold statement. Color is one of the most effective ways kitchen designers can create that wow-factor! For the bold fashionistas, these colorful statements will come in jewel tones like hunter and blue. Manufacturers are increasing their palettes to meet this upcoming demand.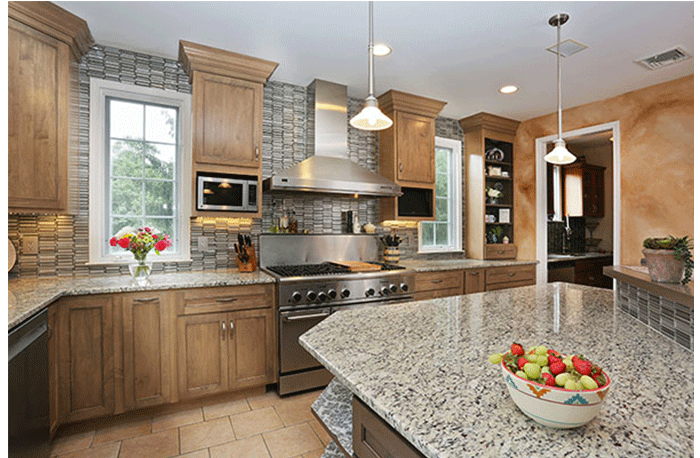 Go Against the Grain

Fifty-two percent of homeowners are looking to enrich their kitchen with woodgrain to create warmth within their modern kitchen styles. The inviting wood shades for 2021 will take some skillful room planning to create a natural, homey motif for nature-loving homeowners.
Light and dark stains will be evenly divided in subtle woodgrain species like maple and ash. Most will choose to do this in a faux wood, maintenance-free material, allowing them easy clean up.
Get a Handle on It

Knobs and pulls used in kitchen design will be showing their shiny side in 2021. Glass finishes as well as mixed metals will frequent kitchen cabinets, just as we bid a fond farewell to 2020. Gold, brass, champagne, copper and bronze will be the most widely used finishes for knobs and pulls.
For those looking to go outside the box, stone and glass will be showing up as well. These glitzy statement pieces can even be mixed and matched for a unique kitchen design with the look of your favorite costume jewelry.
The Kitchen Is a Magical Place

It's where memories are made, comfort is served and where we gather to appreciate the people who give our lives meaning. And while we've transformed thousands of kitchens over the last 40 years, one thing is certain, the memories you make here…last forever.