Tile of Spain's Top Tile Trends of Fall 2020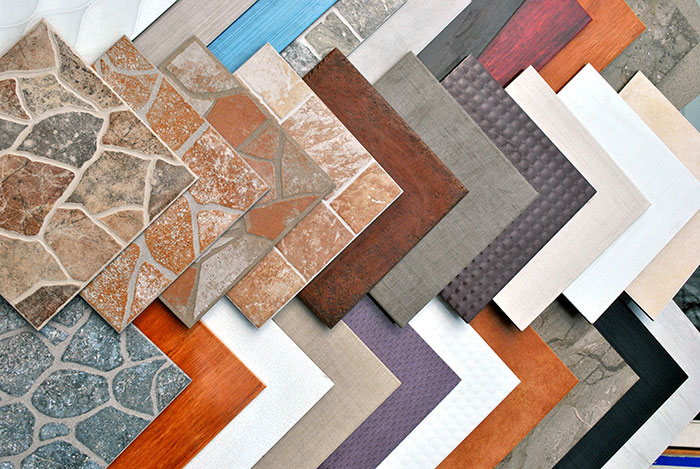 November 13, 2020
Despite the challenges of 2020, Spanish manufacturers have worked to create new designs, technologies and innovations in tile. Tile of Spain, the international brand representing 125 ceramic tile manufacturers belonging to the Spanish Ceramic Tile Manufacturer's Association (ASCER), delved into these tile products to find out what is trending this fall.
2 cm Pavers
Leveraging outdoor space to the fullest has become increasingly important this year. The ability to seamlessly transition from indoors outside with a unified flooring creates the illusion of more space. Two cm pavers allow for quick, easy and less costly installs for exterior hardscapes than traditional mortar applications. Thanks to its technical properties, ceramic tile can withstand the passing of time, resisting temperature changes, humidity and inclement weather, making it a preferred material for outdoor living spaces.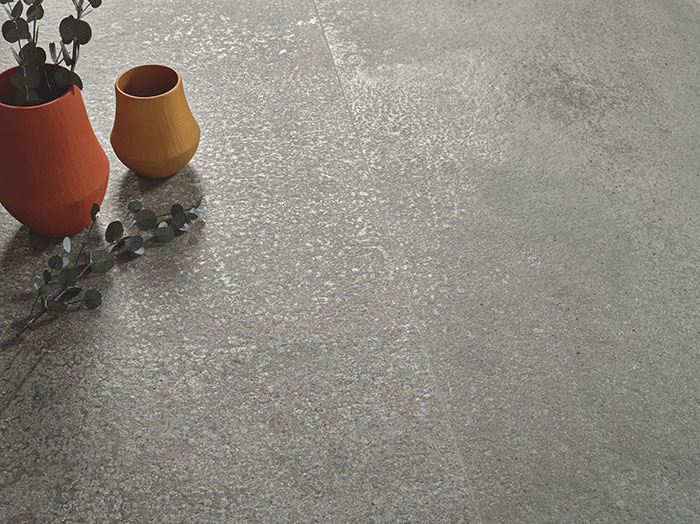 Gauged Porcelain
Long gone are the days when ceramic is just seen on backsplashes and floors. From worktops to bathroom sinks, large seamless multi-use surfaces are more relevant now than ever before. With anti-microbial technologies and high durability – along with easy cleaning and a vast array of surface options – gauged porcelain slabs are perhaps leading the trends as the most versatile design solution this season.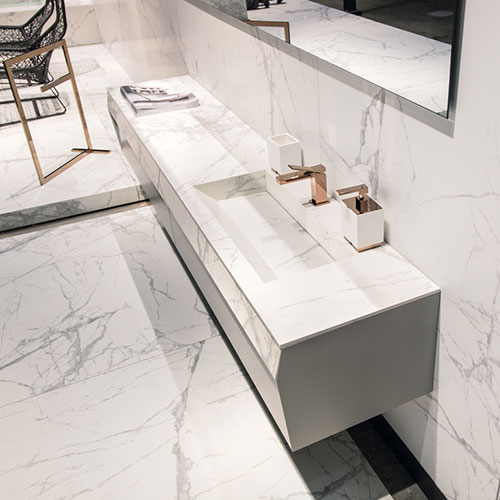 Subway Tile
With the ever-expanding growth of different formats, there remains a strong market for subway tile. Small rectangles and square formats have become increasingly present in the space in matte and glossy glazes, but we expect more multi-finish programs to emerge, lending another layer of interest to this traditionally stoic format.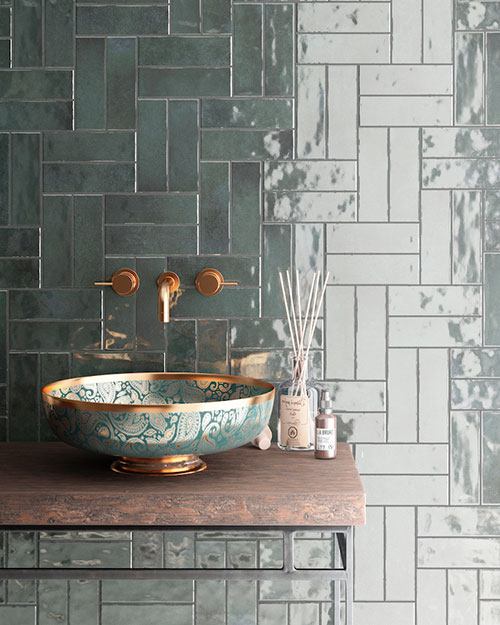 Biophilia
In this trend, ceramic surfaces bring us back to basics with a color scheme reminiscent of hues found in nature. The true natural tones of fired clay are one of the essential anchoring mediums on par with white, black and gray. Green tones such as moss and mint evoke an organic feel, while shades in sunset orange and deep brown create a relaxing ambiance. Known for its raw and earthy appeal, terracotta takes the lead in this palette with naturally inspired, organic textures like woodgrain and rattan.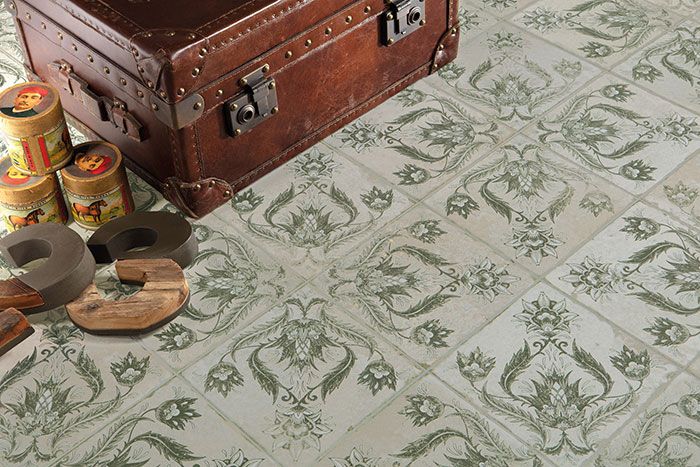 Looking Ahead to Layers
While many of the trends introduced earlier this year have continued throughout, what we expect to see in the coming year are more manufacturers filling in the gaps of existing collections and building layers into their tile programs. Collections will broaden their range by adding multiple finish options and coordinating accents. An entire room can be created with a unified aesthetic but still present depth through changes in scale, ratio or finish for a cohesive design language.