Coohom Introduces 3D Modeling Service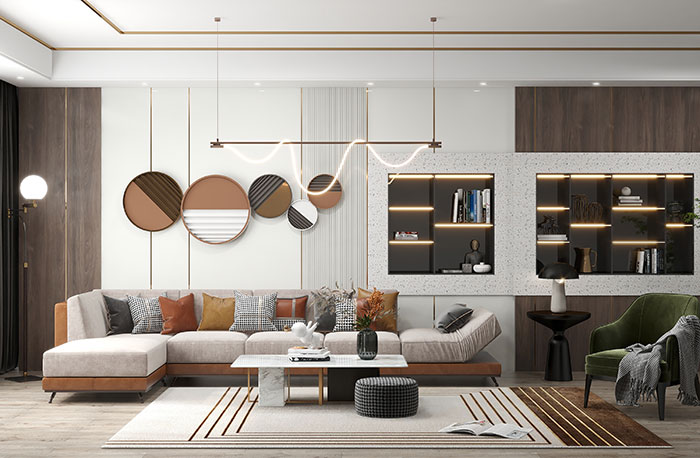 July 7, 2022
Coohom provides high quality and precision 3D models, a service that is a must to dominate the digital-savvy global market right now. And because a 3D model is so foundational, from the raw product information to the final presentation in online shops, Coohom takes care of every aspect.  
"3D Modeling is getting more crucial than ever, since the picture presentation has its limits, and to be frank, it isn't too appealing compared with 3D visualization," said Hang Chen, CEO of Coohom. "So we strive to provide the optimal 3D Modeling service to all business owners. It is the basis of everything. It's how you communicate with the clients." 
To visualize your products with full customization as 3D models, only essential information needed, or just CAD files, Coohom's 3D Modeling service is 24/7 internationally, which you could contact the company's modeling experts anytime anywhere if you would like to make some alterations to the 3D models, the communication has no barriers whatsoever.
By placing clients' satisfactions as its top priority, Coohom is associated with more than 20,000 brands worldwide, and after utilizing its 3D Modeling service, clients report their sales growth is tenfold, the product engagements grow by 120%, which is coupled with the significant decrease of practical costs.
"The 3D model precision and quality would exceed your expectations indeed," said Chen. "Then, with 3D Viewer/AR to serve the immersive experiences, before you know it, your product has been sold and caused a sensation in the market. 3D Modeling is the key factor. "
Coohom's software allows for high-precision 3D models with fast rendering up to 16K resolution. Additional highlights include:
Best possible 3D model precision and quality(3ds Max)

All items available to be 3D modeled, more than furniture.

Full customization during the modeling process. (Texture, style, 

material and more.)

Seamless integration with 3D Viewer, AR and Virtual Showroom.

Gapless communication with 24/7 global 3D modeling experts.

Live 3D product presentation with rendering up to 16K resolution.

End-to-end business solution provided to grow sales conversions, product engagements and brand exposure.