Dacor Presented with Fourth Consecutive United Servicers Association Partnership Award
---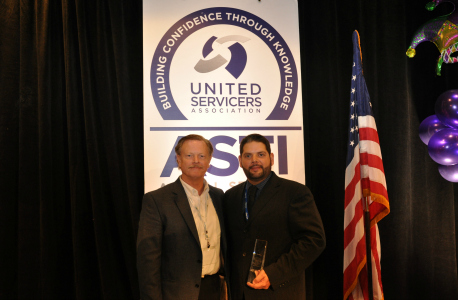 March 31, 2016
Dacor has received the 2016 United Servicers Association Partnership Award for its commitment to providing exceptional service training and technical support to business owners and servicers in the appliance industry. The family-owned manufacturer has been honored every year since the award's inception in 2013. 
"Dacor has exhibited a commitment to quality training that produces exceptional results for the customer experience," said Paul Mac Donald, executive director of the United Servicers Association. "We're pleased to present them with the Partnership Award for the fourth year in a row, a meaningful measure of their ongoing efforts to provide outstanding technical training in the industry." 
The United Servicers Association offers training to business owners and appliance servicers, and it grants its Partnership Award to companies that participate in its Annual Service Training Institute (ASTI) and demonstrate outstanding service training and support. Dacor received the Partnership Award in 2013, 2014, 2015 and 2016. 
"The servicers are our partners in the field and interact with Dacor customers every day, so it's important that every technician is knowledgeable, experienced and supported," said Dacor President and CEO Chuck Huebner. "We invest in servicer training because it ensures that homeowners who have selected Dacor products for their kitchens will receive the best customer service experience in the appliance market." 
In recognition of Dacor's role as a leader in appliance servicers training, the United Servicers Association invited Huebner to present the keynote speech to more than 350 servicers and business professionals at the ASTI conference in February.