RainStick Shower Selected for Imagine H2O's Accelerator Program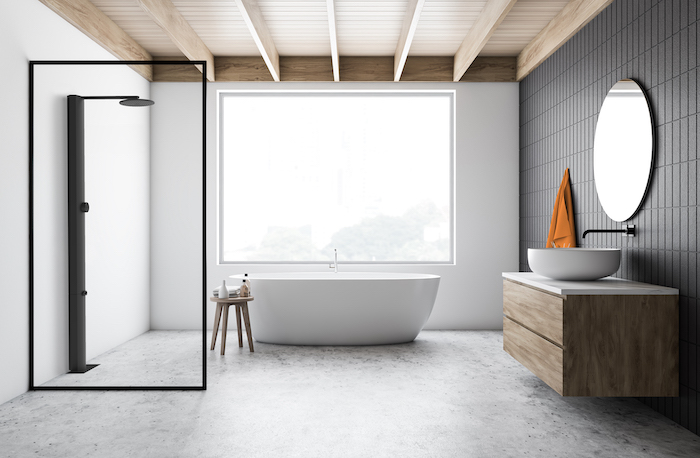 April 2, 2023
Imagine H2O, an organization dedicated to helping early-stage water start-ups with the resources to develop and market their solutions, has named RainStick Shower as one of eleven companies to join their esteemed Accelerator program.
The Accelerator is an exclusive world-leading development program for entrepreneurs in the water industry. It focuses on providing comprehensive support that reflects the sector's unique opportunities and challenges and opens doors to an extensive network of industry experts, customers, and investors.
As one of the leading innovation programs for water start-ups, Imagine H2O not only recognizes the hallmarks of successful solutions in water, but also the defining traits of the leaders who bring them to fruition. Their zero-equity programs equip entrepreneurs with the resources, insights, and visibility to launch and scale their solutions. Since 2009, the program has supported over 140 start-ups globally.
"We're extremely honored to be chosen by Imagine H2O as part of their Accelerator program," said Alisha McFetridge, co-founder of RainStick. "There's no doubt that water is becoming a scarce resource worldwide, creating a serious problem for everyone who calls our planet home. Having our team be among some of the world's top game-changers when it comes to water innovation is an incredible accomplishment, and we look forward to working with IH2O and their network to drive RainStick forward as an everyday solution in residential water conservation."
This year, hundreds of entrepreneurs applied to Imagine H2O's programs. With a rigorous selection process, their latest cohort represents the best and brightest in water innovation, globally. These entrepreneurs are helping solve critical water issues by increasing efficiency, expanding equity, tackling climate change, and improving health. The Imagine H2O Accelerator is working with 11 start-ups looking to develop their solutions, commercialize their technologies and assist with entering new markets.
The brands include:
RainStick's shower system captures, circulates, and cleans the water in real-time, achieving water and energy savings of up to 80%. HQ: Kelowna, Canada
Ainwater uses AI-based algorithms to optimize water and wastewater plant operations, ensuring compliance while increasing energy efficiency by 30%. HQ: Santiago, Chile
Bluemethane captures and permanently removes methane from water, as a new source of bioenergy and revenue for asset owners. HQ: London, UK
CivilGrid compiles utility, geo-tech, and other project planning data to create a comprehensive map that accelerates due diligence and design of water infrastructure projects. HQ: San Francisco, Calif. USA
iFlux provides visibility into groundwater dynamics through combining a network of IoT sensors, sampling technology and a real-time dashboard. HQ: Niel, Belgium
Kairospace Technologies offers a clean-tech water treatment solution that optimizes water quality and increases agricultural outputs by utilizing physics, gasses, and nanobubbles. HQ: Las Vegas, Nev. USA
LAIIER's wireless smart tape leak detection solution notifies property managers and owners about leakages in real-time, reducing the impact of water damage and flooding events. HQ: London, UK
Nucleic Sensing Systems' portable system autonomously and continuously monitors biological species of concern geo-spatially and in real-time. HQ: Saint Paul, Minn. USA.
Ocean Oasis provides desalinated water to shore through wave-powered buoys. HQ: Oslo, Norway
OmniVis' handheld technology detects waterborne and food-borne pathogens in under 30 minutes. HQ: San Francisco, Calif. USA
Sudoc is using its patented chemistry to eliminate wasted material, energy, and water in textile bleaching and other water treatment applications. HQ: Cambridge, Mass. USA
The announcement comes after RainStick was named on Cleantech Group's Cleantech 50 to Watch. The Cleantech 50 to Watch is an annual list of top global early-stage private companies showcased for their excellence in sustainable innovation. The entrepreneurs on the list are creating new technologies that are poised to address the climate crisis in plastics, regenerating soils, recycling building materials, automating food waste, and transforming solar power.
RainStick is North America's first Wi-Fi-enabled circular shower that saves 80 percent water and up to 80 percent energy while maintaining almost twice the flow rate compared to a traditional low-flow shower. The unit starts with fresh grid-supplied water; however, instead of going down the drain, RainStick uses proprietary recirculation technology to capture, circulate, and clean the water, all in real-time, to avoid waste.