Thompson Traders Marks 20 Years with Revised Branding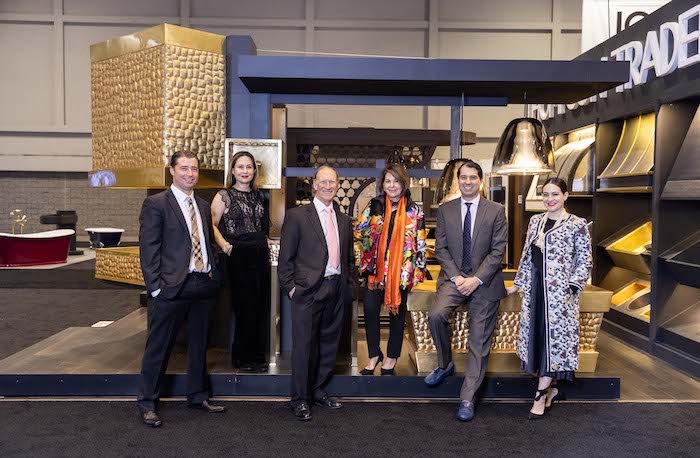 August 22, 2022
Thompson Traders is now Thompson. The leader in bespoke luxury products for the kitchen and bath is marking 20 years in business with a shortened name, revised brand standards, new products and 12 months of special events. This yearlong celebration comes on the heels of record growth and new design partnerships, and ushers in a new decade of design excellence for the family-owned and operated business.
Since 2002, Thompson has brought the beauty of Mexican hand-hammered metal to homes and businesses across the United States and Canada thanks to the vision and leadership of its founder, Alejandra Ochoa de Thompson.
"My dream was to start a business with my children," said Ochoa de Thompson. "This dream turned into a vision – importing the beautiful artistry of Santa Clara del Cobre, Mexico to American homes – and little by little I manifested it into reality. We started small with a shipping container full of copper products, but I knew it was only the beginning."
"Our strategic rebrand became a priority in the past two to three years as we continued to expand our portfolio of kitchen and bath products beyond the world of copper," explained Alejandra Thompson de Jordan, vice president of sales and marketing, told KBB. "We partnered with interior designer Kara Cox to release the Quintana Collection in 2020 and recently began collaborating with other industries on several exciting upcoming projects, so it was clear our brand was evolving in new and exciting ways. In order to better position Thompson for its third decade in business, our team set out to create a fresh, tailored aesthetic, with a simplified name, revised logo, updated fonts, refined new brand color palette and a unified brand voice," she added.
"Alejandra was brought on board to spearhead this shift and focus our brand on the unique attributes that make Thompson stand out in the world of kitchen and bath fixtures," said Clifford Thompson, CEO and co-founder. "We are excited for the future."
Revised Brand Standards for a New Decade of Growth
The rebrand reflects the company's sophisticated aesthetic. "Traders" was dropped from its name, and a new logo (below) has been introduced. New colors and fonts will begin rolling out in marketing materials throughout the coming months.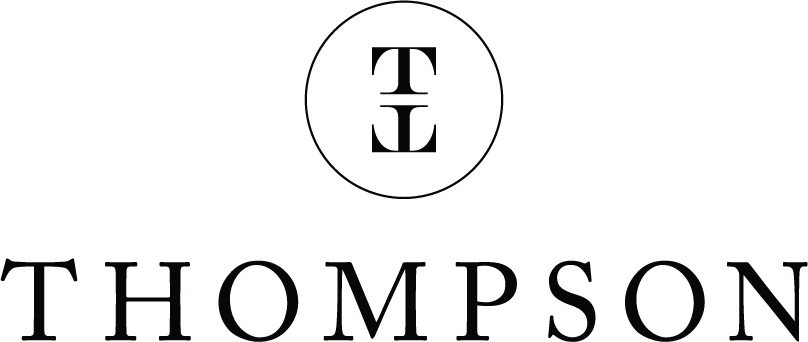 "Our shortened name and revised logo are an ode to our past and a nod to our future," explained Clifford Thompson. "We are a proud family business, and our family will continue to play a central role in the company. That's why shortening our name to Thompson felt like a natural fit for our brand."
Part of the brand refresh includes the use of Caslon font. The elegant serif font is named for William Caslon, who like the men and women who bring Thompson products to life, worked as a metalsmith. While Caslon engraved the molds and matrices used to cast metal type for printing presses, the connection to metal was a perfect fit.
New Products and Partnerships
In addition to revised branding, Thompson will celebrate its 20th anniversary with twelve months of special events and collaborations that will expand the brand into new product categories.
"When I close my eyes, I see this company growing, becoming more sophisticated, and expanding into new areas," said Ochoa de Thompson. "From metal objects and accessories for the home to beautiful outdoor metal décor and sculptures, the sky is the limit."