Cambria Launches Style Magazine Winter Issue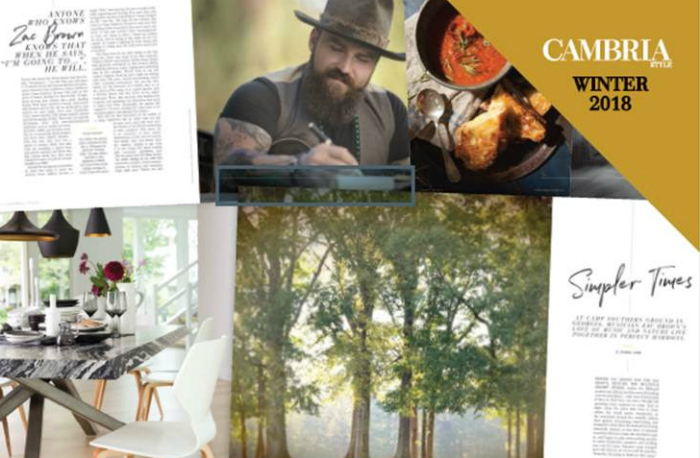 November 21, 2017
Cambria Style magazine, a luxury design-focused lifestyle publication published by Cambria, the family-owned natural stone producer, is now available on newsstands nationwide as part of a new partnership with Sandow. The current winter issue, Cambria Style Issue #17, features a cover story with musician Zac Brown.
Published independently since 2009 and with a current circulation of 988K, Cambria Style magazine is an extension of the lifestyle and products crafted by Cambria. Rich articles on style, design, key project reveals and full home tours, travel features including where and what to eat and drink now, profiles on inspirational celebrities and more, are intended to inspire consumers and review industry trends.
Cambria Style has an impressive roster of cover stars – in addition to the current winter issue with Zac Brown, other covers have featured Goldie Hawn, Steven Tyler, Maria Menounos, David Foster, Kathy Ireland and more – all featured within the pages highlighting their unique lifestyles and shared passions with Cambria.
Highlights of the winter issue, on stands through March 2018, include the cover story about musician Zac Brown's love of music and nature, together in harmony at Camp Southern Ground in Georgia, and coverage of a spacious family home with urban modern style in rural Kohler, Wisconsin.