Cradle to Cradle Certified Products Added to Home Depot Eco Options Program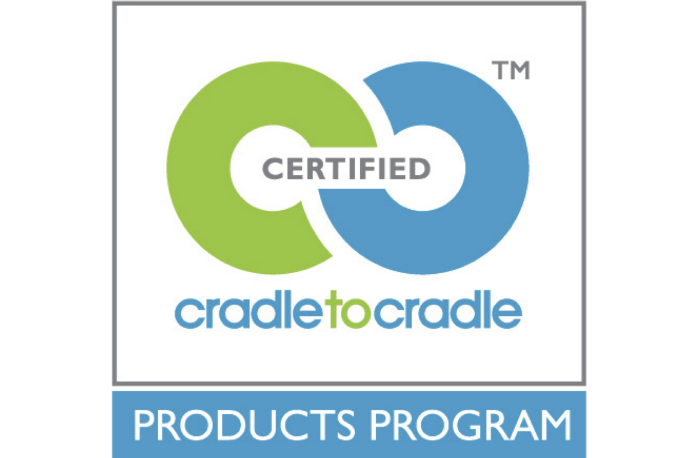 November 9, 2017
Established by The Home Depot in 2007, Eco Options is a voluntary program that recognizes products that have less of an environmental impact than comparable products in five categories: energy efficiency, water conservation, healthy home, clean air and sustainable forestry. The program allows Home Depot to track environmental product improvements and promote environmentally preferred products to store associates and customers.
Suppliers may now use Cradle to Cradle Certified and the Material Health Certificate from the Cradle to Cradle Products Innovation Institute at an achievement level of Silver or higher in the material health category to qualify for the program. Cradle to Cradle Certified evaluates products against five categories: material health, material reutilization, water stewardship, renewable energy and social fairness. Companies have the option of earning a Material Health Certificate by meeting Cradle to Cradle Certified standards for material health only.
The Home Depot's recognition of Cradle to Cradle Certified within its Eco Options program, along with the company's recently announced new chemical strategy, signals its commitment to continuing to address chemical improvements in products and marks a fundamental change in the building products industry.
"We recognize the role we play in the value chain for home improvement products, especially lumber and manufactured goods," said Ron Jarvis, vice president of environmental innovation for The Home Depot. "We believe that better transparency is the key to retailers and consumers making better purchasing decisions that will improve our industry's long-term environmental impact."
The Cradle to Cradle certification program currently includes more than 250 manufacturers with more than 550 certifications worldwide, representing over 20,000 Cradle to Cradle Certified products.
"Home Depot's recognition of Cradle to Cradle Certified and the Material Health Certificate as part of its Eco Options program and the company's new chemical strategy mark significant steps forward for the building products industry and consumers," said Lewis Perkins, president of the Cradle to Cradle Products Innovation Institute. "Cradle to Cradle Certified offers a pathway for Home Depot and its suppliers to work together on improving the human and environmental health and safety of products for the built environment. It also gives consumers the assurance that Cradle to Cradle Certified products have been verified according to rigorous third-party standards for material health and sustainability."