London Basin Co. Jemima Basin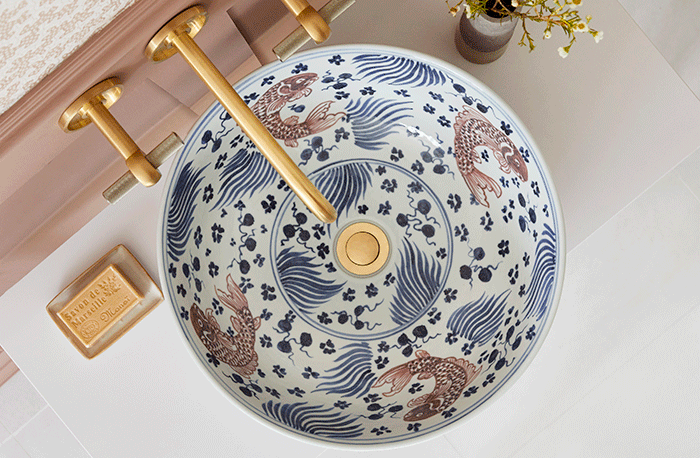 October 28, 2023
New to London Basin Co.'s iconic collection, the Jemima basin is an elegant yet exuberant design. 
A traditional blue and white color scheme is vividly brought to life by rose-pink Koi fish playfully circling the inside and outside of the basin, complemented by a dynamic pattern of flowing reeds and sea flowers. Koi fish symbolize strength and prosperity and are a nod to traditional Chinese porcelain design.
Meticulously handpainted and finished, every Jemima basin is unique and will make a charming addition to bathrooms and cloakrooms.
Photo credit: London Basin Co.