THG Paris Yoko Collection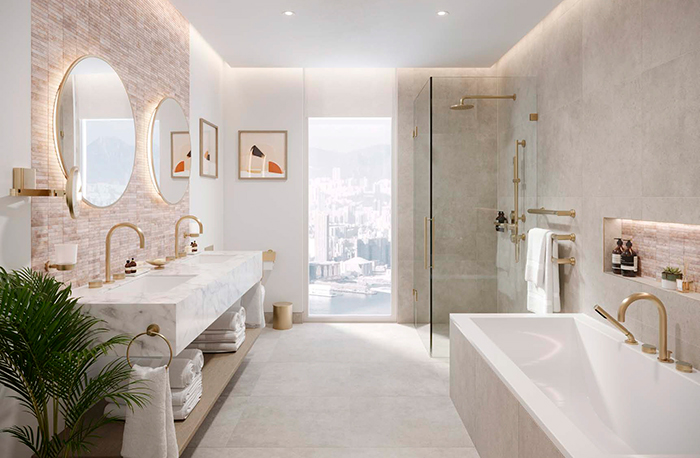 October 4, 2023
Minimalism meets majesty with the new Yoko Collection by THG Paris, featuring clean lines, delicate curves and thought-provoking material combinations. With six enchanting styles and a palette of 24 finishes, the collection unveils numerous possibilities that harmonize with every bathroom canvas. 
The faucets and fixtures offer the timeless grace of marble, a touch of sophistication from glass and the bold allure of metal with a two-tone contemporary effect. Every line and contour has been sculpted with meticulous care to meet the standards of luxury homes and premium hotels. Designs include Ice, offering a sleek aesthetic; Color, guaranteeing sophistication; Delta, delivering contemporary elegance; and Howlite, granting the ultimate crowning jewels for luxury bathrooms.
THG will launch the Yoko collection at Decorex design fair.
Photo credit: THG Paris