Bio Bidet by Bemis BB-550 Seat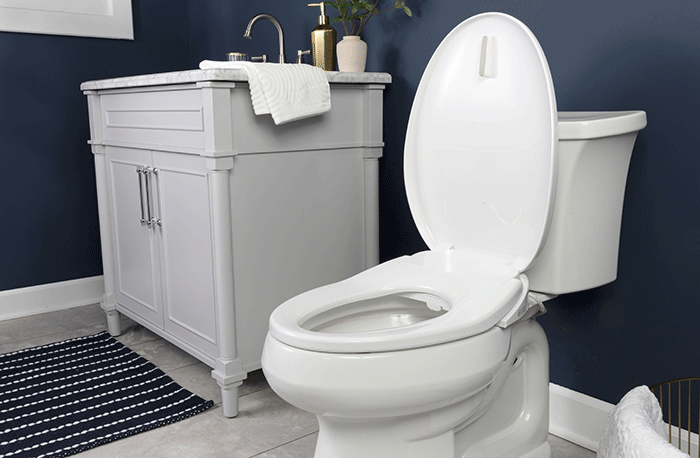 October 27, 2023
Bio Bidet by Bemis, a leading manufacturer and retailer of bidet toilet seats, attachments and smart home accessories, has introduced the BB-500 and BB-550 bidet toilet seats. Affordably priced, these latest Bio Bidet products feature unlimited warm water, heated seats, night lights and an optional warm air dryer, bringing more stylish and functional options to the entry-level bidet seat category.
These new bidet toilet seats come as bidets experience a surge in popularity, with more consumers interested in trying bidets. According to a recent Bio Bidet survey, 53.9% of consumers want to try a bidet, and 45% are doing initial research to explore bidet options, like bidet seats and bidet attachments.
The BB-500 and BB-550 are built with simple, intuitive controls that respond to how customers use the products, allowing them to easily adjust water, dryer (available only on the BB-550) and seat temperatures through personalized settings. These new bidet toilet seats boast a modernized design with a low-profile seat of just 3.3 inches.
Photo credit: Bio Bidet by Bemis