BlueStar Ridgeline Hood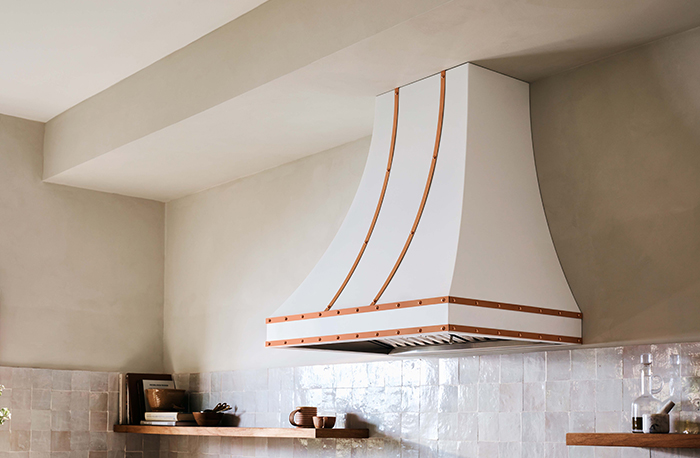 June 22, 2023
BlueStar, manufacturer of professional-grade kitchen appliances for the home, introduces a new hood to its Abbaka Series — the Ridgeline. The 36-in.-high Ridgeline is a first for the brand and fits perfectly with 9-ft. ceilings without requiring an additional duct cover. By offering a larger-scale ventilation hood, the brand acknowledges the evolving trend in kitchen design, where the hood becomes more than just a functional appliance but also a striking element that enhances the overall aesthetic appeal. The Ridgeline's taller height ensures that it becomes a prominent feature in the kitchen, drawing attention and adding visual interest to the space. Modeled after one of the brand's most popular designs, the Sahara Curved Hood, the Ridgeline is  6 inches taller than any other hood in the BlueStar line. 
Like all BlueStar products, the Ridgeline is made for professional-grade performance to effectively remove smoke, odors and grease from the kitchen. The Ridgeline is produced with heavy-duty, commercial-grade materials and has three exhaust settings and a boost feature, all while running a whisper-quiet operation. Complete with easy-to-use push-button controls, the hood features an innovative multi-stage grease capture system and stainless baffle filters easily removed for dishwasher cleaning. Strapping and rivets are included standard with this design, as well as LED lighting that is dimmable. The Ridgeline is available in six widths, all compatible with BlueStar's in-hood, in-line or remote HYEX blowers.
The hood can be fully customized with more than 1,000 color options and 10 metal finishes for the strapping and rivets.