Falmec Elle Range Hood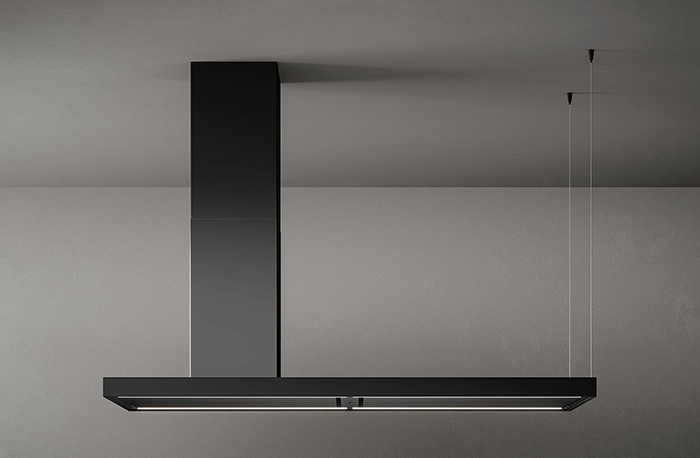 October 30, 2023
Falmec has introduced the Elle Range Hood to its North American portfolio, adding even more design and pioneering solutions to its offerings. Elle's distinct style brings modern-day sophistication to a kitchen island concept and a sense of refined elegance through the suspended structure.
As eco-consciousness grows, consumers demand materials and appliances with a reduced environmental footprint, making the kitchen an area of responsible living. Handcrafted in Italy, Falmec's latest range hood model brings form and function to the kitchen space while providing cutting-edge, cross-functional solutions to enhance the everyday kitchen environment.
Falmec's new Elle Range Hood delivers a linear design characterized by clean and essential shapes and integrates an understated elegance to the modern-day kitchen. The concept behind its design is to elevate the island kitchen layout, infusing it with a striking style that commands attention within the space.
Available in the stylish and popular matte black finish, Elle features extended perimeter LED lighting throughout its entire 70-in. length to create a welcoming and functional environment. The electronic control panel, positioned in the center, provides flexible installation and is the ideal solution for a kitchen island application. Using Falmec's exclusive Carbon.Zeo filtering technology, materials of natural origin such as zeolite and activated charcoal help to reduce strong odors that result from cooking.
Handcrafted using only premium materials, Falmec's range hoods are designed to improve air quality in the kitchen by helping remove impurities from the air. Developed based on decades of experience in the field of ventilation, the brand's products today reach new goals in order to improve the quality of life at home.
Photo credit: Falmec